G-AGZB
FZ624 Dakota Mk III
G-AGZB was an ex RAF military transport aircraft. Built as a Douglas C47 transport for military use, this being the military and cargo version of the Douglas DC3, it was built in Santa Monica and rolled out on 29 December 1943 with the serial FZ624. It flew to RAF Dorval, Montreal, Canada and then onward for Atlantic crossing to Britain, joining RAF Ferry Command on 24 January 1944. On arrival in the UK it was assigned to 48 Squadron Transport Command.
It was one of hundreds of cargo and paratroop aircraft and was involved in the D Day landings and several supply drops to Arnhem as well as the Rhine crossings where it had some near misses with enemy fighters before being demobbed in 1946.
The aircraft was then sold for commercial use and became G-AGZB with Railway Air Services, (Scottish Airways) the airline arm of the railway companies before nationalisation. She was converted to passenger specification and flew domestic short haul routes around the UK. On 1st August 1946 RAS was absorbed into the new national airline structure and on 31st January 1947 the Airline ceased to exist.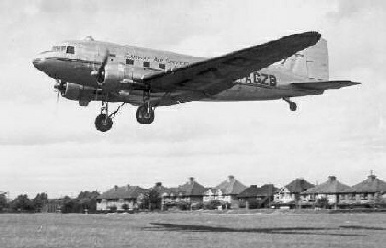 G-AGZB languished at Elmdon until December 1960 when fate intervened. Always on the lookout for cheap planes, Channel Airways Managing Director Jack Jones saw a bargain and bought the wreck on 13th December for spares or possible repair. Known for a press-on approach, he also purchased the ex Don Everard Aviation G-AMSF (c/n 25825), a similar Dakota that had also been written off in a crash at the airport following an engine fire on take off in March of that year. Opposite sides of the two aircraft had been damaged and as the Dakota was something of a Meccano construction it was thought it might be possible to mix and match to create one serviceable aircraft - and if not there were lots of good spares for the fleet. Both planes were shipped by road to the BKS aircraft service and repair facility at Southend Airport, Channel Airway's home base, and a lengthy mix, match and refurbishment process began. This is likely to have been a 'hospital job' done at a lower cost when there was a gap in work schedules as the project was not completed until the Spring of 1962. While the plane was no doubt legally fit to fly when completed, there were informal comments that it was still very much a 'two into one' repair and that you could 'see the join' if you knew where to look.
On 18th April 1962 G-AGZB gained a certificate of airworthiness with a total logged flying time of 21,760 hours from new. She became an active member of the Channel Airways fleet flying the South Coast and Channel routes from the start of the 1962 tourist season. Her new career would be short, and she was only destined to fly for a further 89 hours before disaster struck.
There is a saying in the industry - the only replacement for a Dakota is a DC3.
1943 Built by DOUGLAS AIRCRAFT COMPANY INC SANTA MONICA USA
Serial number: 92385 (c/n 12180)
Engines : TWO - PRATT & WHITNEY TWIN WASP RADIAL 1830-92
WAR SERVICE
Notable moments in ZB's military career.
19 February 1944 assigned to 48 Squadron RAF
26 February 1945 assigned to 10 Squadron RAF 1336 TSCU (Transport Conversion Unit) RAF Welford, Berks.
OPERATION MARKET GARDEN with 48 Squadron RAF - air drop of supplies to the Arnhem area.
18th September 1944 Down Ampney to Arnhem for resupply drop.
21st September 1944 Down Ampney to Arnhem for resupply drop. Heavy opposition from flak & fighters.
23rd September 1944 Down Ampney to Arnhem for a medical supplies drop.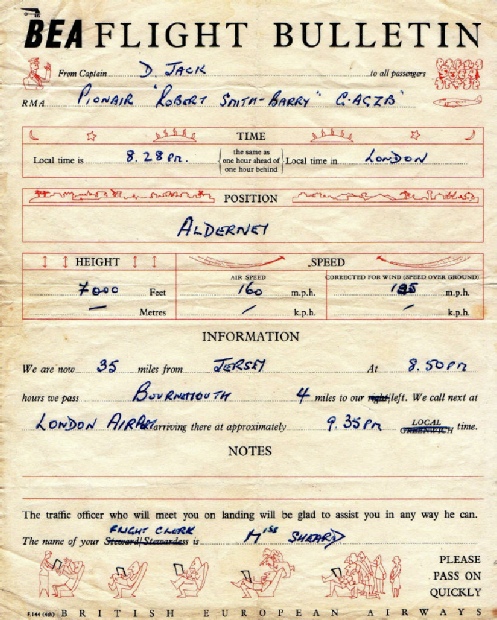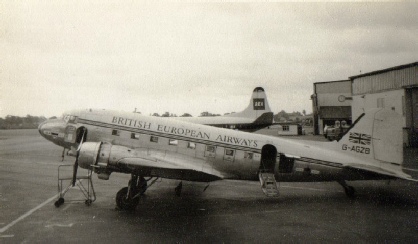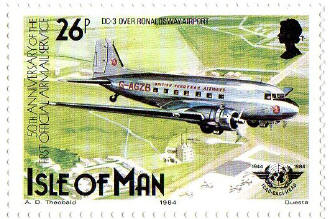 The new nationalised British airlines were BOAC for long haul and BEA - British European Airways - for shorter routes.
Like many others inherited from the smaller operators ZB was refitted and upgraded to a higher specification that was named 'Pionair' class. This included new seats and interior and better sound insulation. ZB entered service on 18th March 1947
The Pionairs were named after pioneers of aviation and ZB became 'Robert Smith -Barry', an inspirational Great War flying instructor who developed a method of dual control for instructing trainee pilots at a time when there were more fatalities learning to fly than were caused by enemy action.
The Dakotas were popular, reliable and economic to operate - and cheap as war surplus. They served well for a number of years carrying 30% of the airlines passengers until new aircraft appeared and BEA began to upgrade to jet and turbo-prop power. Then like all commercial aircraft they moved down a step on the ladder and were purchased by the new independent airlines that were being set up by ex RAF pilots, making use of the huge pool of aviation knowledge and talent that was going to waste after the war ended.
Renfrew in May 1946 when owned by Railway Air Services - Photograph by the late E. J. Riding courtesy of Richard Riding
ZB operated the last domestic Dakota flight for BEA, on the London Heathrow to Birmingham Airport service prior to pensioning off on 31st October 1960. There was a small ceremony at London before the plane departed and at the end of this, one of the passengers who had heard that there was thick fog in the Midlands and that Elmdon ( Birmingham ) had very poor visibility asked the Pilot, Captain Griffin if they would crash. Naturally the answer was most emphatically 'no' amidst much laughter.
An hour later, shortly after mid day, the aircraft, or what was left of it, was in scrub land at the end of Elmdon's runway 34 and the Captain was eating his words. The runway was indeed fogbound but rather than diverting the crew attempted to land, missed the start of the runway and ran off the end, resulting in a very bent aircraft, a highly embarrassed senior Captain, and the ignominious end to BEA Pionair mainland passenger operations. Thankfully the only injury was to pride but the press had a field day and ZB looked destined for the scrap heap. Unfortunately fog would later play another far more serious role in the plane's career.
A flight bulletin from a BEA flight on ZB. These were handed round the passengers and contained brief details about the flight - and were usually well out of date by the time the people at the back managed to see them, hence the request to 'please pass on quickly' and the cartoons at the bottom. These have long since vanished from air travel as it is not practical - or desirable - to pass a note around an aircraft carrying hundreds of people when there is a public address system that can be heard over the engine noise!
A set of celebration stamps were issued by the Isle of Man in 1984 and one of them featured ZB in her early BEA livery. You have to wonder if the people who chose that particular aircraft knew of its later history, although it achieved a degree of immortality in this way.
Freshly painted and ready to begin a new life with Channel Airways. ZB was destined to fly only 89 more hours until her final and fatal accident.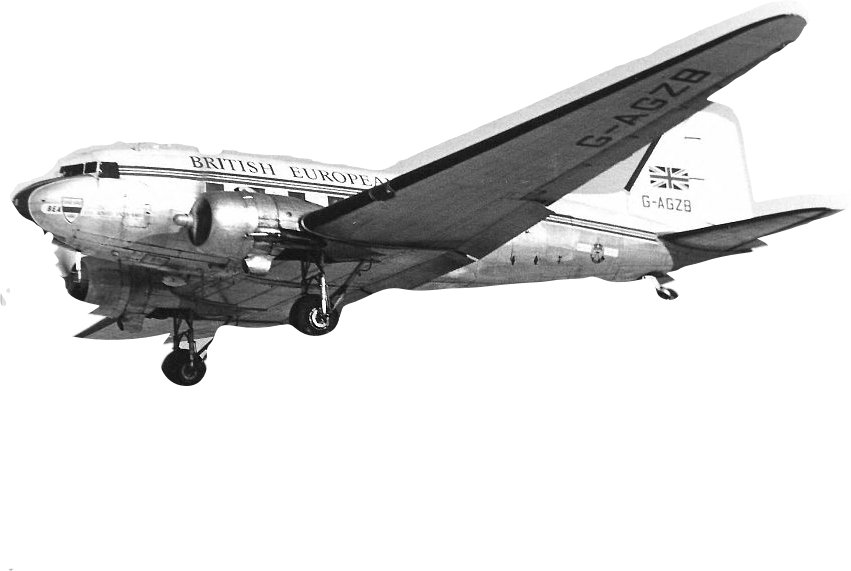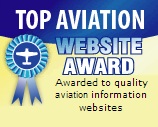 Story of the last flight.