<![if !vml]>

<![endif]>
The model of Balmoral used for some the photographs was built by Mike Mayhew of Waverley Models, Clevedon, North Somerset. Detailing, engines, controls, lighting and twin sound systems were built by the author of this site. It is 1.48 scale with a grp hull and wooden superstructure.
It represents Balmoral as she was in 1978 when operated by P & A Campbell Ltd at the time when she still had an open car deck.
It is equipped with 8 channel radio control, twin engines, twin rudders and twin batteries.
The basic model was constructed from a commercially available lower hull . After the basic build we have added further detail including 200 individually painted passengers ( 9 seagulls, 1 cormorant and 2 dogs ), including some modified to represent the crew and 'regulars' who sailed on her at the time. She has full lighting and working radar scanner, emergency bilge pumps and sounder and a sound system that plays passenger announcements recorded during the 1980's on the ship and engine noises that are linked to the individual speed of each engine .
The ship also features FPV video and recording with a micro camera mounted in the wheel house. By using special goggles or a display screen it is possible to steer the ship from the Captain's perspective when standing in the wheel house as if you were actually on board.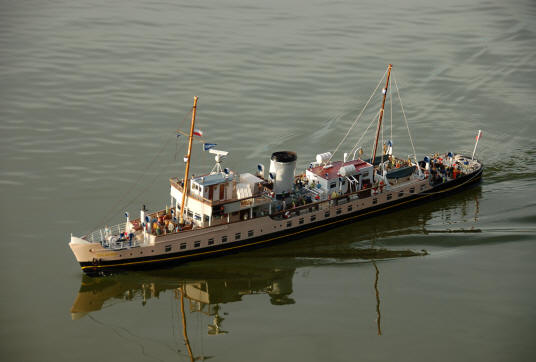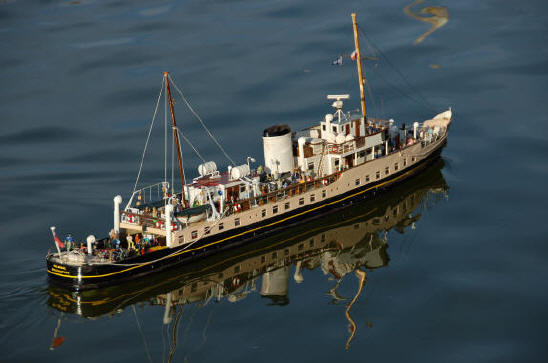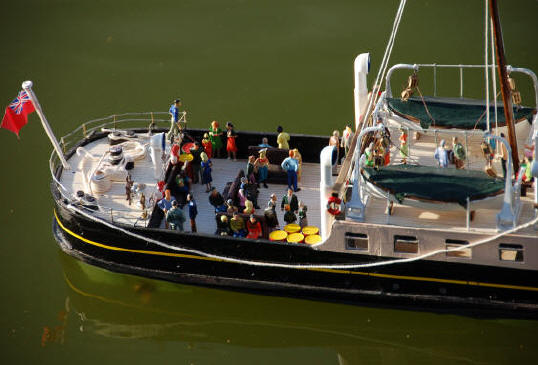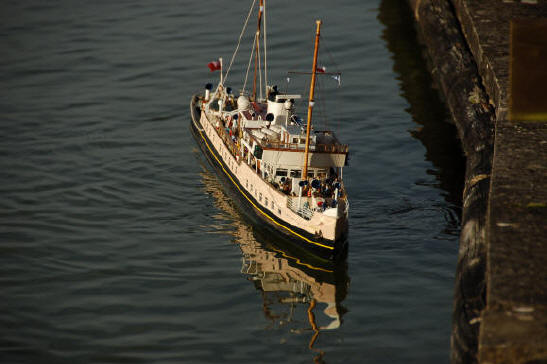 The model was going to feature in 'The People's Liners' , a BBC Documentary about coastal pleasure cruising,
but on the appointed day for filming the wind was so strong that the model appeared to be weathering an Atlantic hurricane in Bristol Harbour !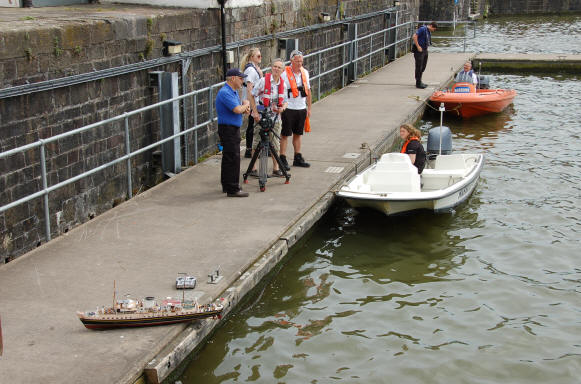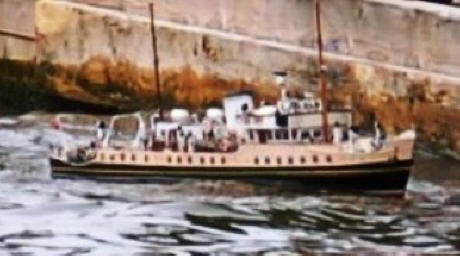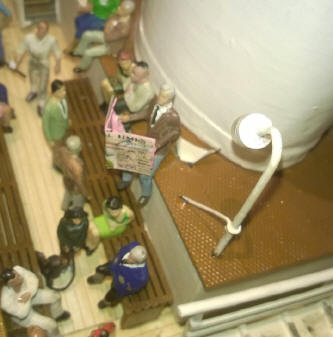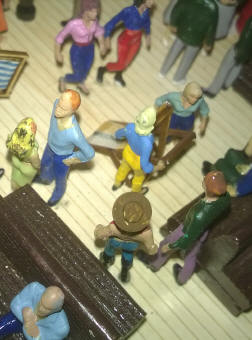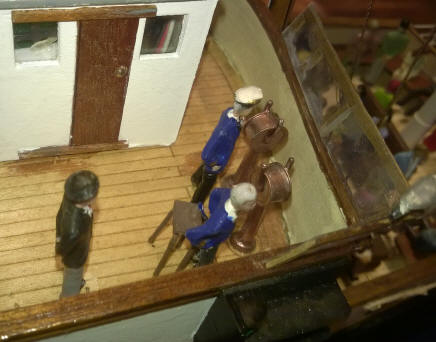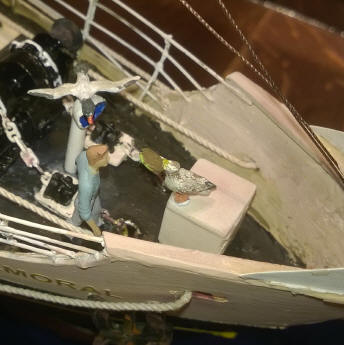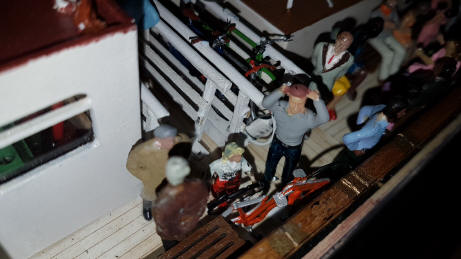 Details of the passengers and crew - including problems with a deck chair, stand off over a stolen salad roll and a bike with a puncture.