The Clifton Suspension Bridge.
A few photographs from unusual positions - unless you live in Bristol !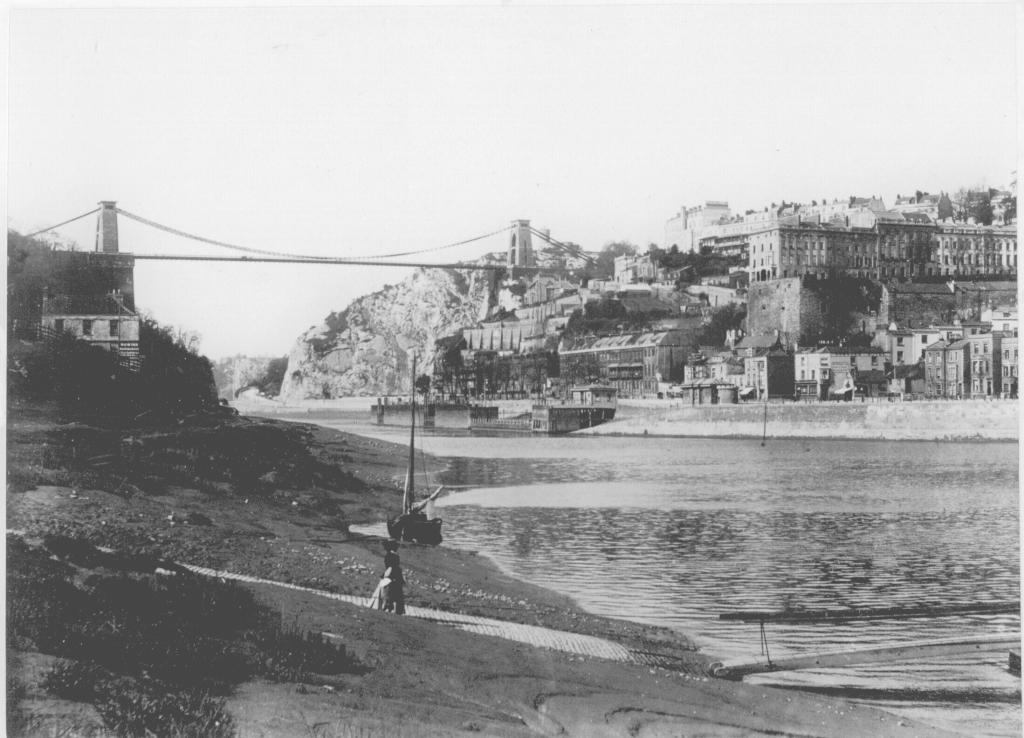 The Bridge in 1880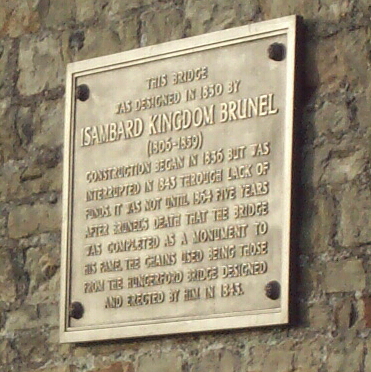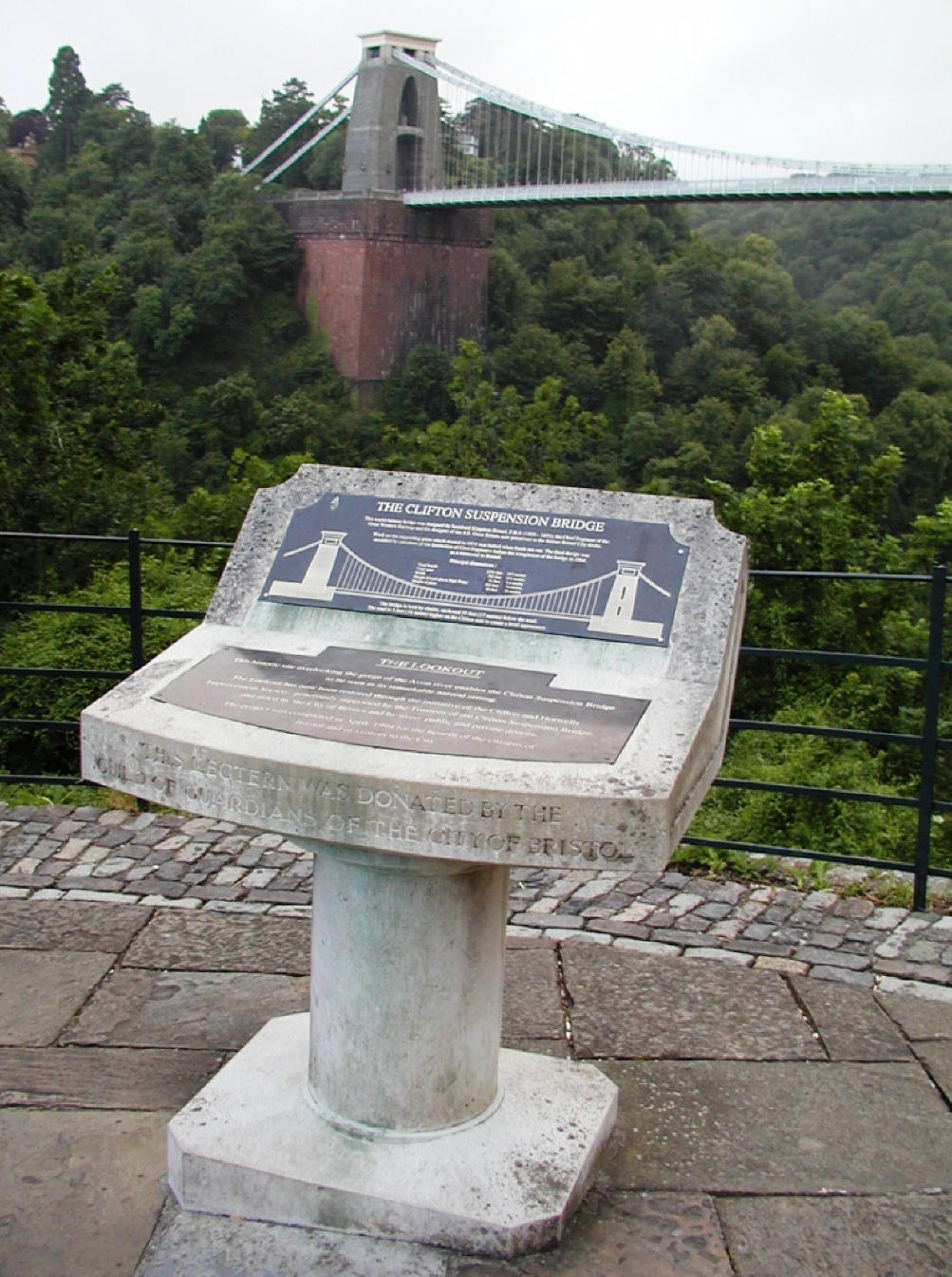 From 'The Lookout' in Clifton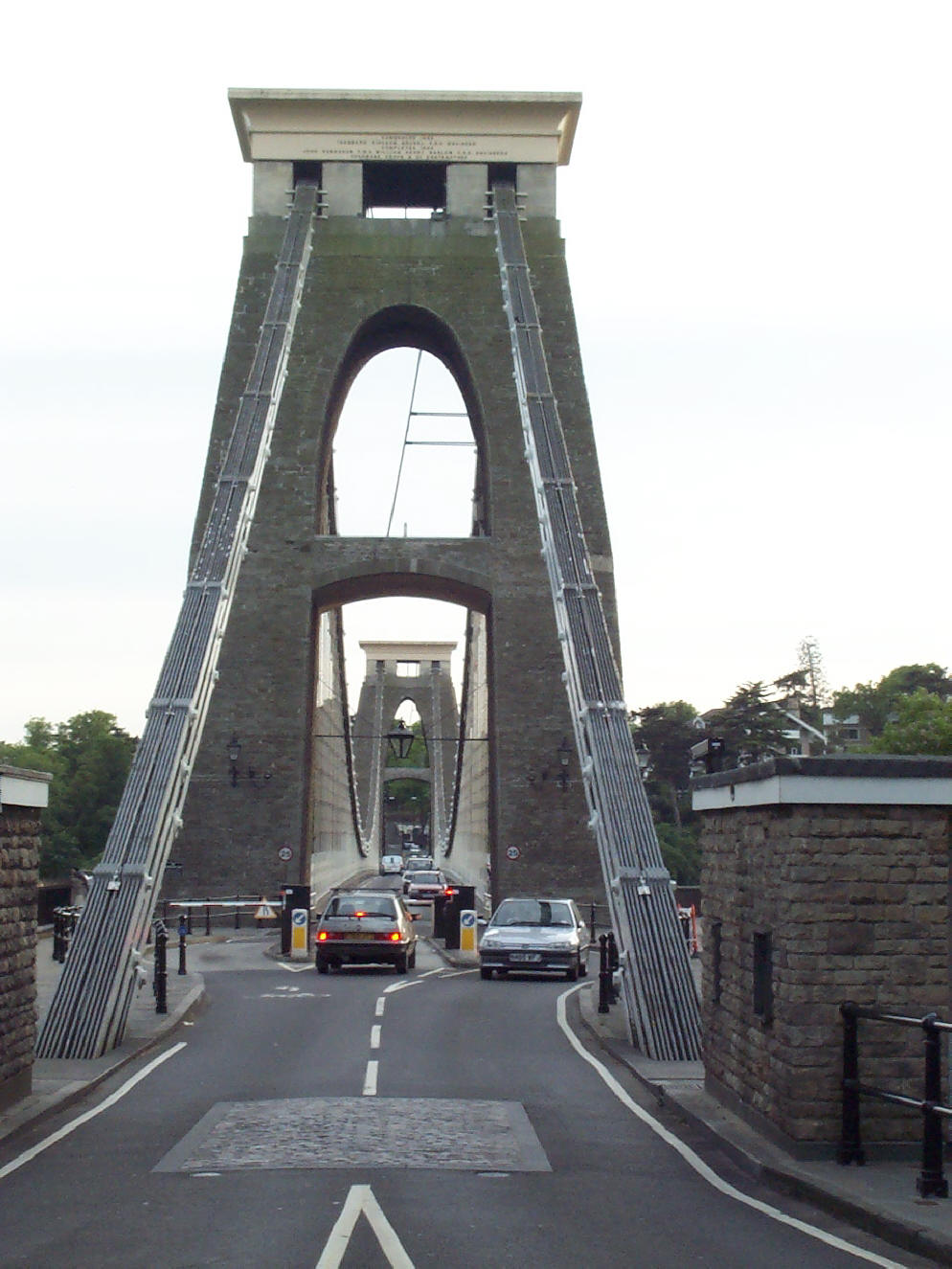 Pick your moment to take this shot !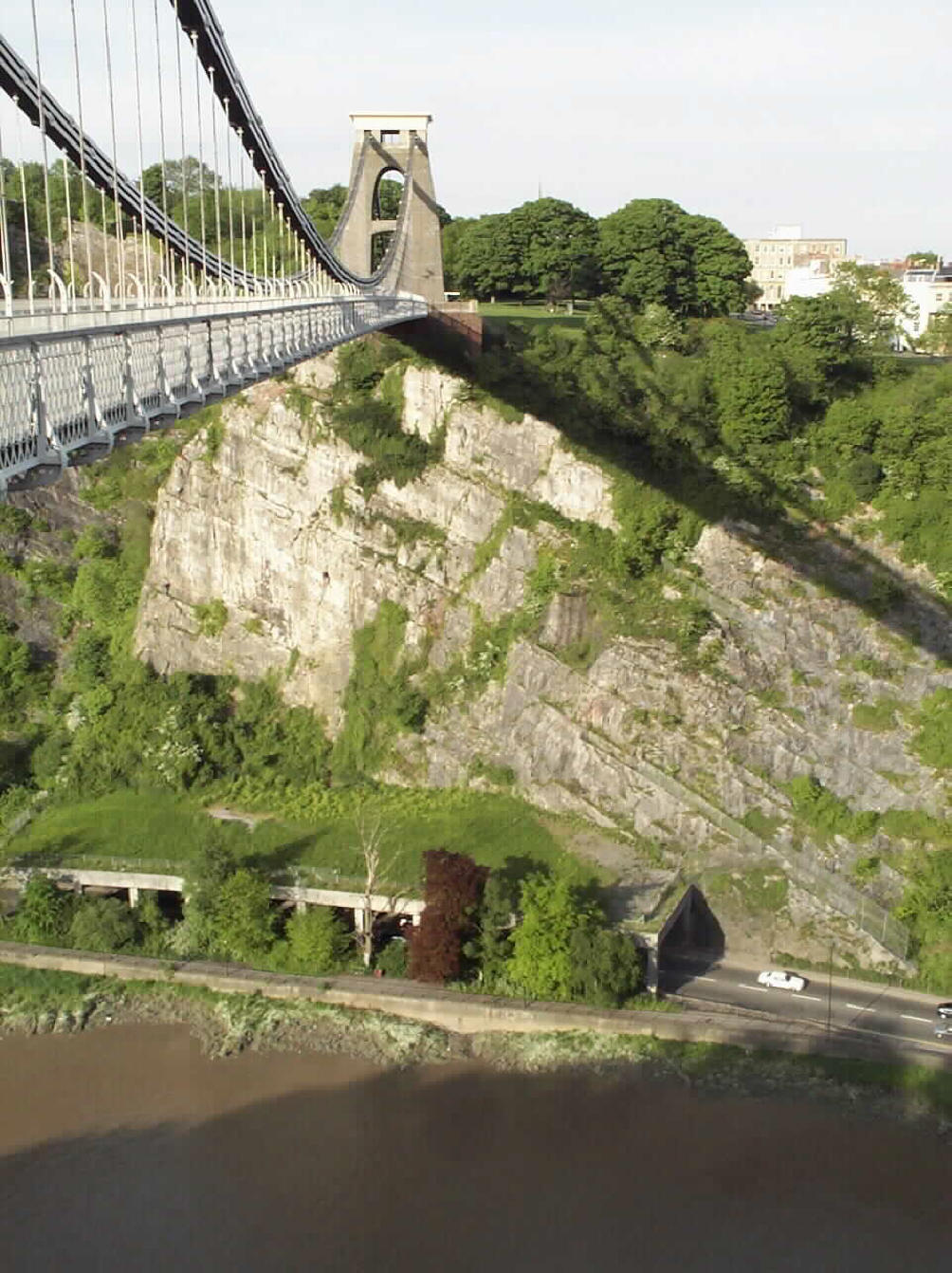 Before the Bridge was completed passengers could ride across the Gorge in a basket attached to an iron bar !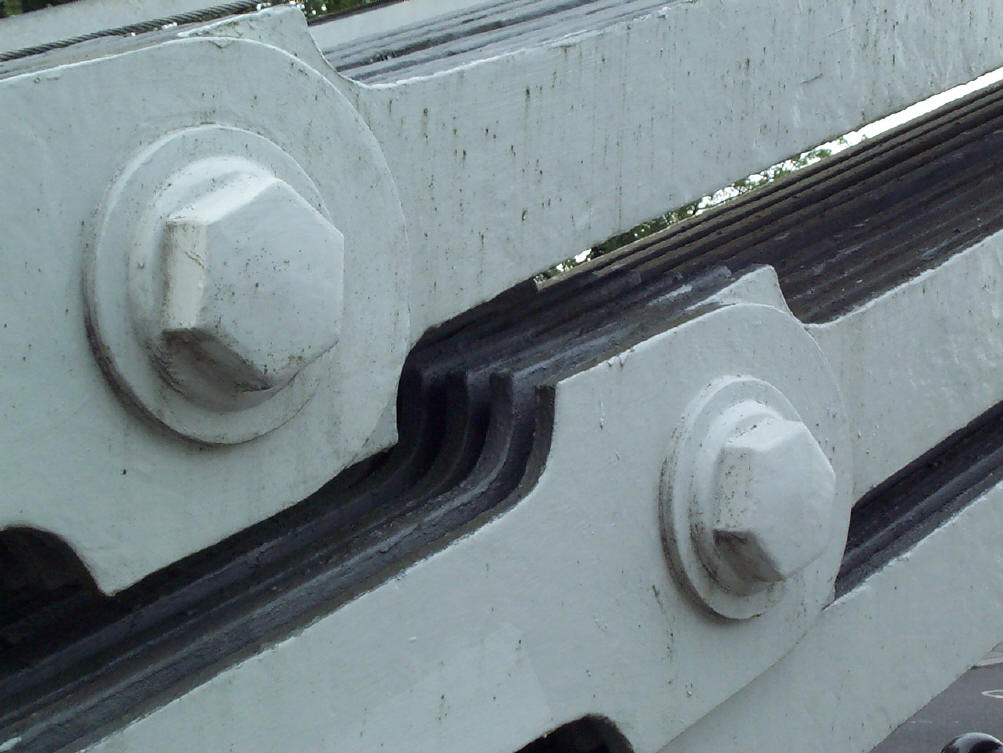 Two chains came from Brunel's Hungerford Bridge and were second hand ! A third chain was added for good measure by the builders.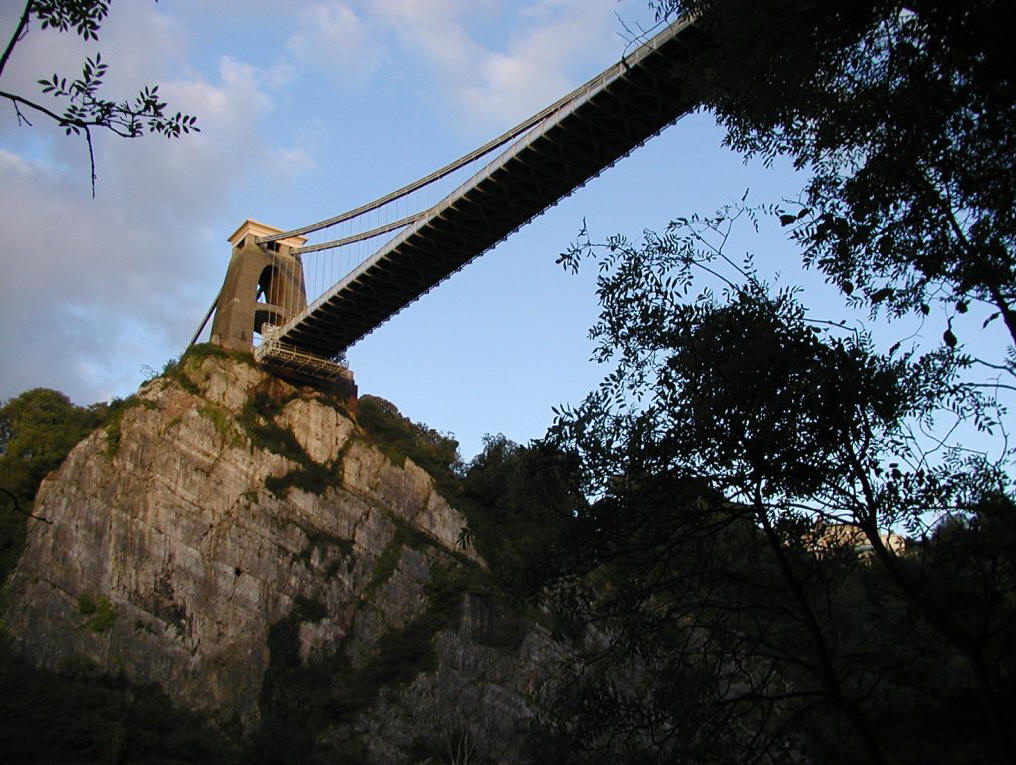 From 'the towpath' along the Western bank of the Avon.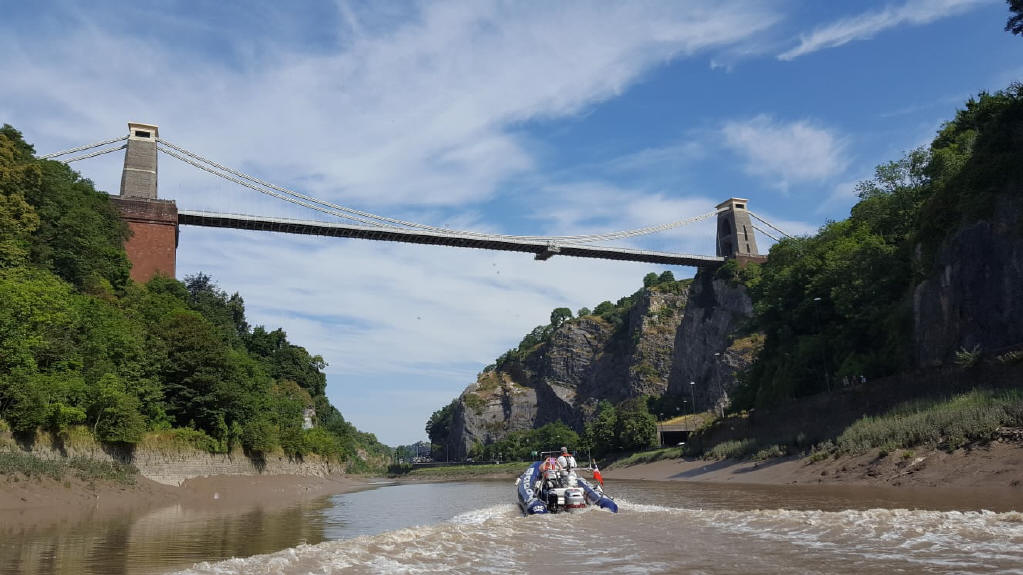 From the water.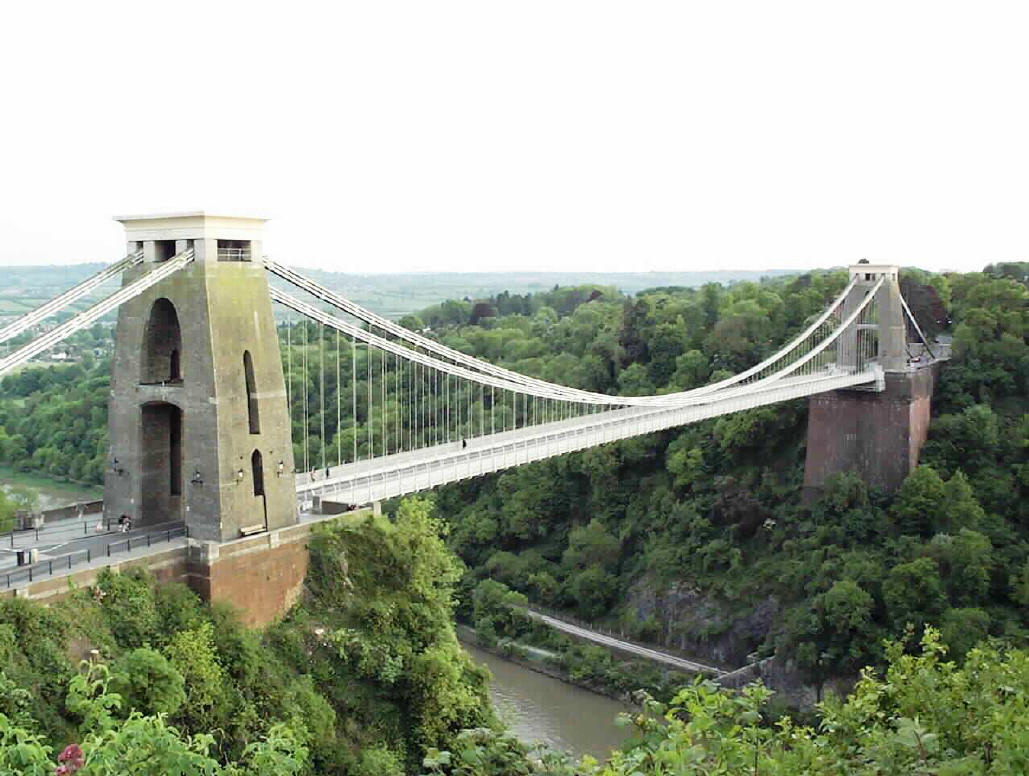 From 'The Observatory' on Clifton Down.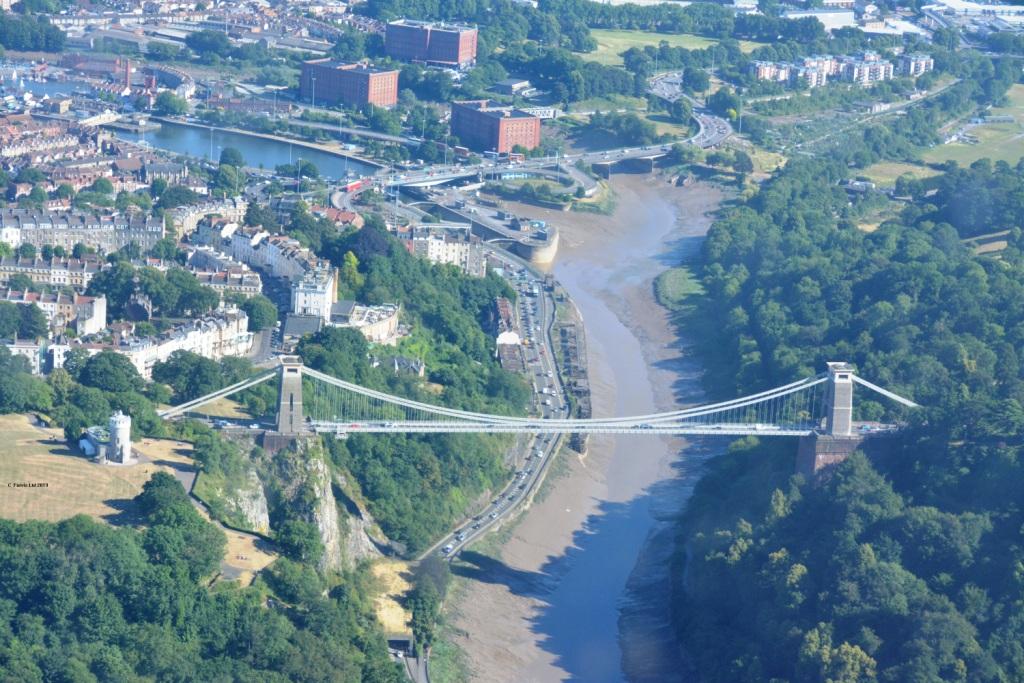 From above.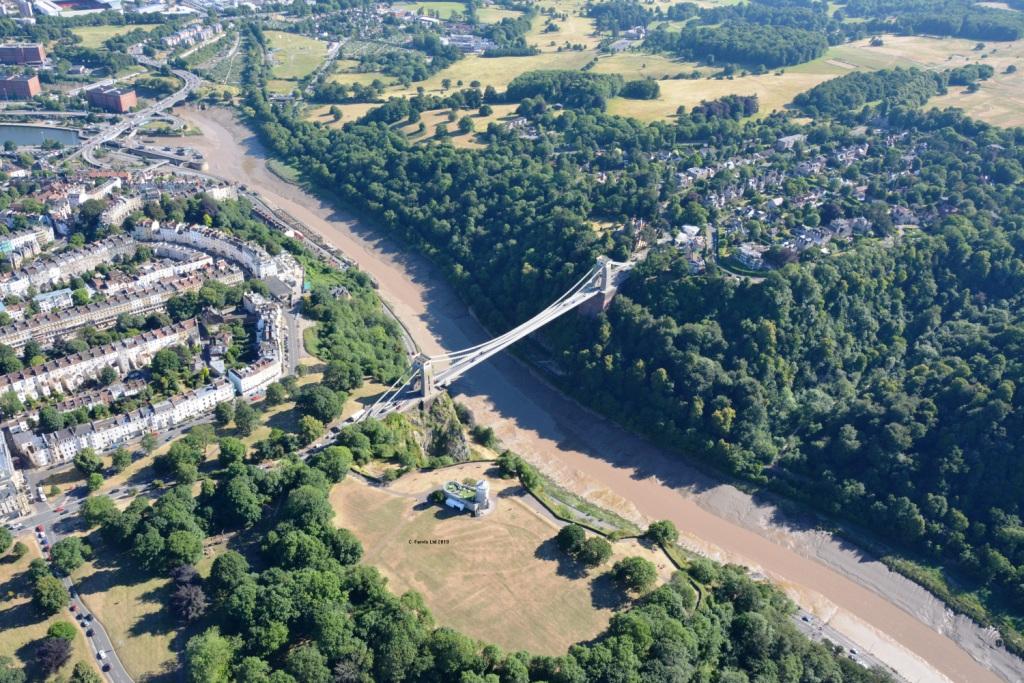 It was a long way round before the Bridge was built !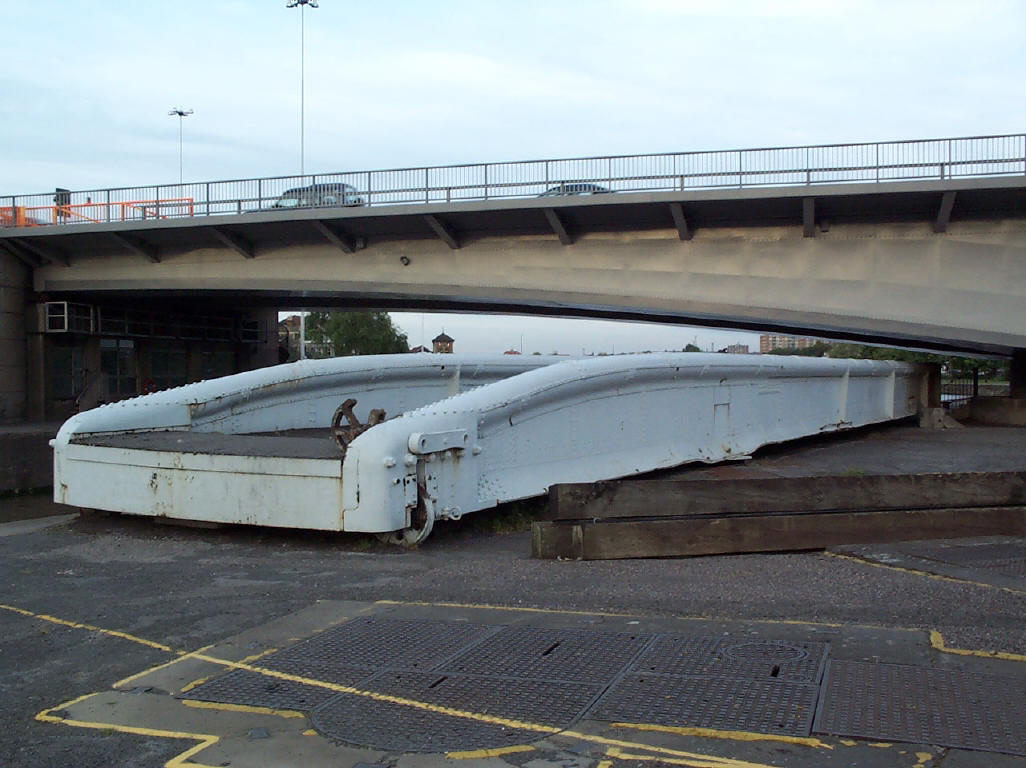 Brunel's other bridge - his little swivel bridge over the lock into Bristol Docks. The least known of all his projects and now awaiting restoration.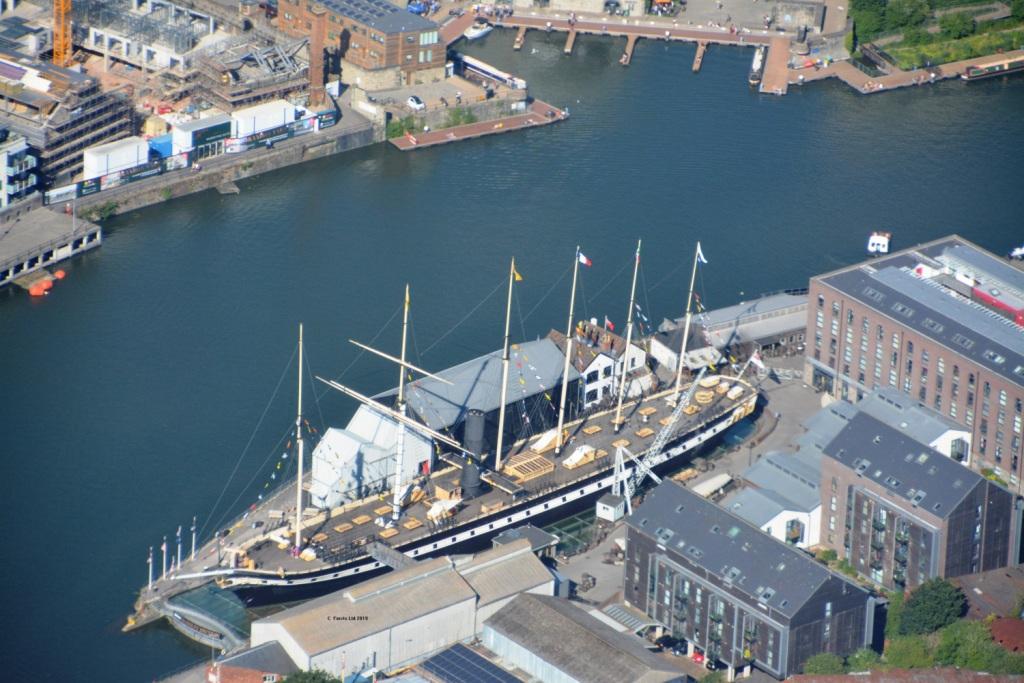 Brunel's SS Great Britain back in her original dock.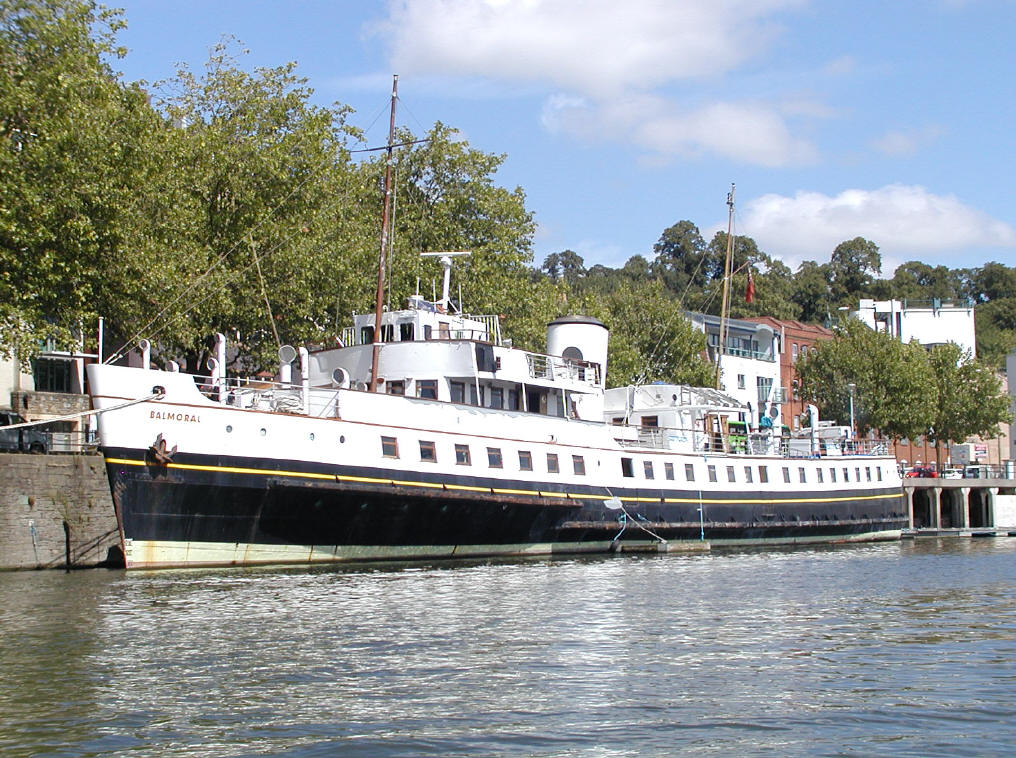 Another very famous ship now undergoing restoration in Bristol - M.V. Balmoral is Bristol's last operational 'big ship' and keeps alive the heritage of the Bristol Channel Pleasure Steamers. www.mvbalmoral.co.uk for more information.
She is moored opposite Brunel's S.S. Great Britain.