LOUNGES & PUBLIC SPACES

As you can see, Balmoral is a very well equipped and comfortable ship. As well as wide open decks she has two fully enclosed decks available for her passengers.
She has central heating for colder weather and plenty of seats for everyone under cover. She has a fully restored lounge with comfortable seating, tables and a bar that can hold over 70 people in comfort.
There is a 50 seat restaurant with a fully equipped galley. Both these areas have picture windows to give everyone an excellent view of the passing scenery.
On the lower deck there is another lounge with a bar and comfortable seating. On the upper deck is an observation saloon with views over the main deck towards the front of the ship.
All the lounges have been fully restored to their original standard when the ship was the flagship of the Red Funnel Fleet. Varnished wood , brass fittings, specially made fabric and leather abound.
The ship has a souvenir shop that sells gifts and books and a purser's office where you can buy tickets and obtain information on future sailings.
On the main deck there are toilets and a disabled facility.
Due to the original features and design of the 1949 design of the ship disabled passengers may be limited to particular areas but are able to access the main lounges, restaurant and toilets.
Not all piers and landing stages are able to cater for disabled people. Please check before you book.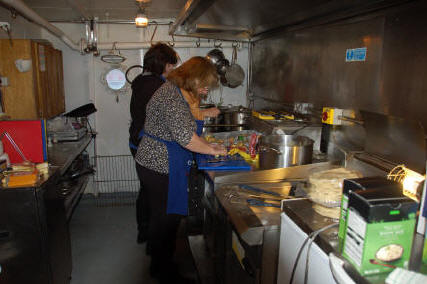 The galley where food is prepared for the passengers and crew.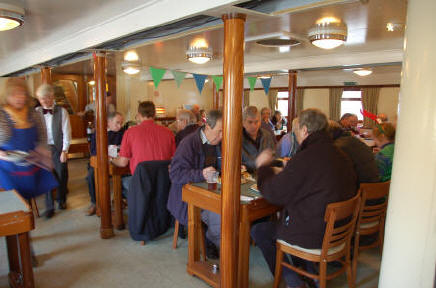 Dining saloon / restaurant.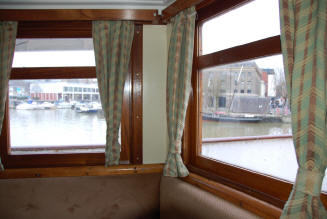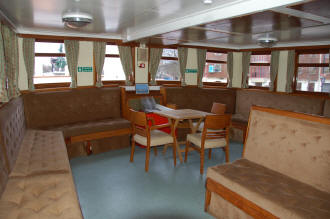 The upper deck Observation saloon.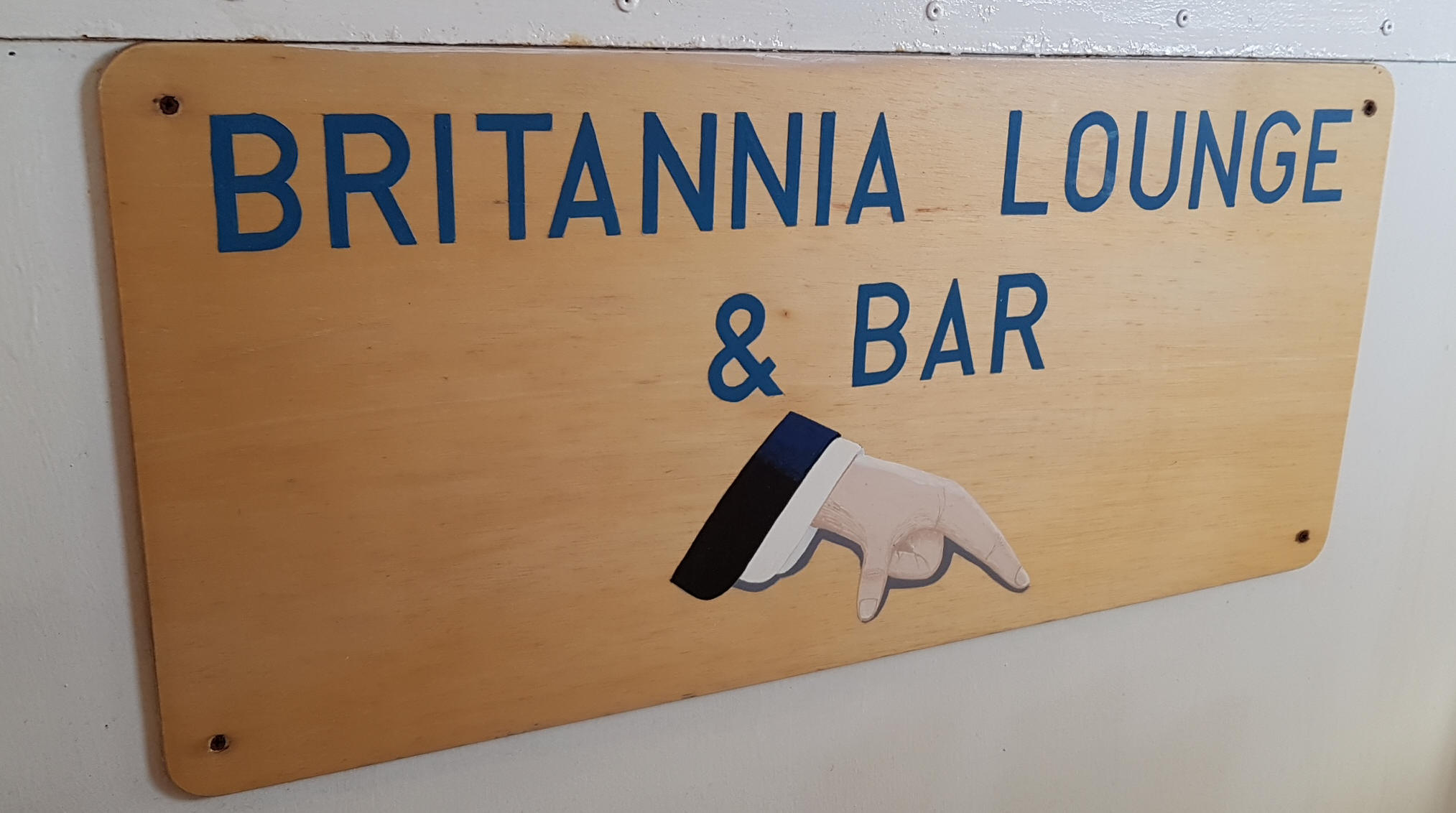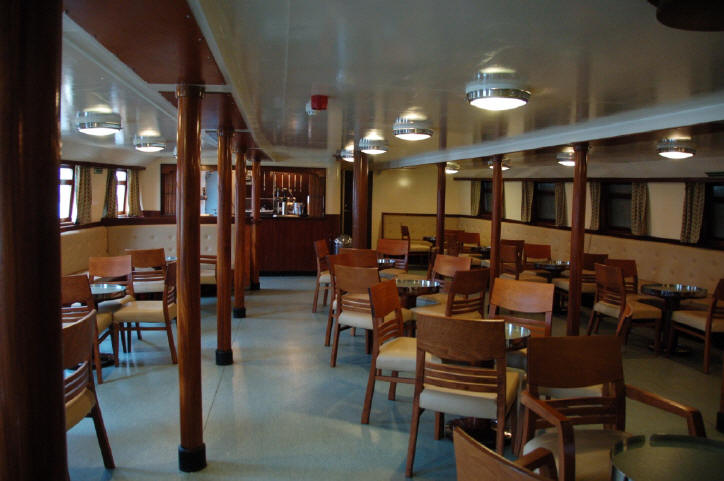 The elegant 'Britannia' Lounge - refurbished with a grant from 'The People's Millions' and now in the style of the original construction in 1949, although it was originally the ship's cafeteria!
The curtains are from a design by Karl Marx's daughter !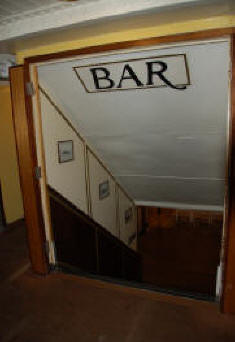 The lower bar - with hardboard on the floor to protect the original pattern linoleum coverings as it was undergoing some refurbishment !
This is a popular place in the evenings, warm cosy and intimate. We also use if for discos!