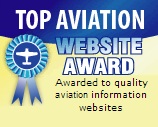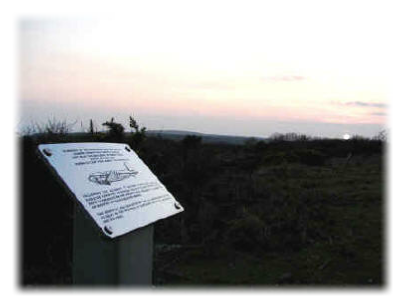 We have tried to tell the story of the loss of Zulu Bravo, what may - or may not -, have happened, and perhaps why. However this web site was created as a memorial and to be part of a larger presentation which we hoped would one day include a physical structure near the site of the crash. Having achieved this, it became clear that while we had focused largely on those on board the plane, there were just as many who had never had even a mention. These were the rescuers and emergency crews, those who had no choice but to be involved, or civilians who were catapulted into a life changing event because they felt it their duty to assist. Some of these people were severely traumatised by the sights and events of that foggy holiday afternoon. Others were injured trying to break open the gates to the compound where the wreckage lay, and several hurt themselves climbing the eight foot high fence in a frantic attempt to reach the passengers and crew. Families of the victims still feel terrible distress and like a stone in a pond the ripples are still there , still spreading outward, after all these years.
With over 120 people at the memorial dedication, it was obvious that this event had gone deep into the consciousness of those living on the Island at the time, while the arrival of colleagues of the crew from the other side of the country showed that their loss was still keenly felt. At a time when trauma counseling had not been invented, these people had to come to terms with their experience without any help or external assistance. It has not been easy.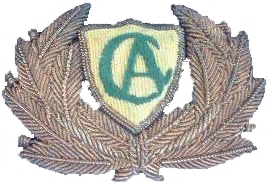 Channel Airways uniform badge - picture source unknown
As we spoke to people who came to the service of dedication, the true extent of this hidden aspect of the tragedy became clear. A number of rescuers, both in the emergency services and civilians were very badly affected, and continue to be so to this day. Indeed one rescuer took his own life, unable to come to terms with what he had seen, while other witnesses and helpers had serious mental problems and live with the memories to this day. The fact that the wreckage - it was unrecognisable as a large airliner - was left open to the public for several days with luggage and personal effects strewn about the site, did nothing for those who came to see what had taken place. Meanwhile the airline crews had to over fly the site on a daily basis which was distressing for everyone. It was their friends who had been down there in that dirty and charred black mark in the gorse and foxgloves.
After the service we held a traditional English tea for those involved, at nearby St Lawrence village hall . It was extremely concerning to hear people who were involved, or who had merely seen the aftermath of the incident 41 years before, recalling aspects of it as if it had happened that morning. This is a side of many accidents that is swiftly forgotten and while it does nothing to lessen the distress and suffering of those who were directly involved, we need to remember the others who were there on the Down at, or shortly after the crash. Everyone who had contact with this dreadful business suffered to a greater or lesser degree and everyone from friends of airline staff to passengers has their own story. This site is for them all.
The memorial plinth and column now stand on St Boniface Down, the highest point of the Isle of Wight. It is not a large structure, and it does not stand out, it was never intended to, but it is there, and anyone passing by or walking along the path to the crash site can pause for a moment to read the plaque, look out towards the Channel Islands and reflect on what happened that day long ago. It is now known locally as the 'Dakota Memorial' and a meeting place for walkers and ramblers.
The memorial is for everyone who was touched by the accident; survivors, friends, families, colleagues, rescuers and helpers, and of course the crew and passengers aboard Zulu Bravo who took off on 6th May 1962, on a lovely Sunny afternoon in the Channel Islands - and didn't come home.
They are not forgotten.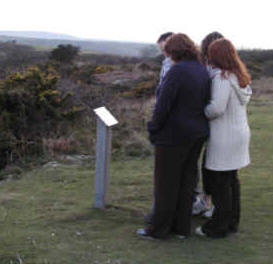 It was an accident. It was also a tragedy, but it was still an accident.
Thank you to the various enthusiasts who have sent us Channel Airways information and illustrations for the site. All material remains copyright of the original owner. If we have used an image without permission please contact us and we will remove, credit it or give you a link. However we hope that use of these images will be accepted in good faith - this site costs a great deal to maintain and is done as a memory to those involved, not as a money making venture.
Channel was a wonderful operation and still has a great following. In terms of safety it must have one of the best ratings of any transport operation in history. We would be pleased to receive photographs or memories that can be added to the site or privately to our growing collection of memories as and when time permits.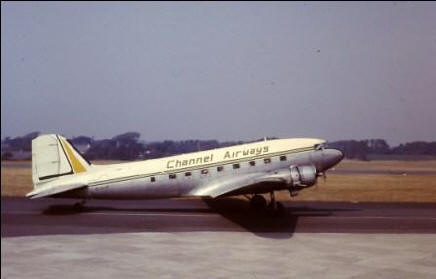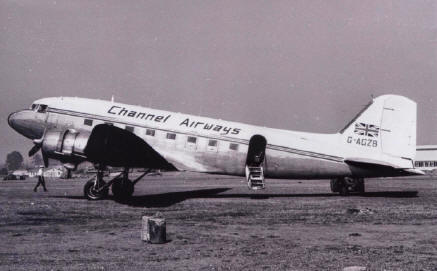 G- AJIB lining up for take off - this is the later livery which we display on the memorial although we now know Zulu Bravo had the original BEA livery over painted green and with the airline name changed - Channel Airways didn't waste money on non essentials!
Possibly the last photograph of ZB - likely to have been taken in May 1962 just days before the accident.